B2B LEAD GENERATION AND APPOINTMENT SETTING
Boost Your Business:

Elevate Sales with The Launchpad's Focused Lead Generation Solutions!
Harnessing years of outbound lead generation expertise, leveraging proven marketing channels, and utilizing precise B2B data to generate qualified leads and secure sales appointments, enabling you to successfully seal deals with your most coveted accounts.
Discover How Our Multi-Platform Strategy Enhances Contact Ratios, Generates Qualified Leads, Boosts Conversions, and Cultivates Long-Term Business Relationships.
The combination of calls, email and social media platform provides an ideal approach towards better contact ratio, more qualified leads and higher conversion rate for our clients. Besides, we always want to build a relationship with our business partners with longevity in mind.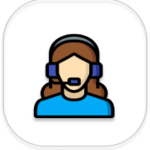 We live in an increasingly digital world, where interactions are confined to the text-based format, be it instant messaging or email.
Conference/Events Call-to-Invite
There are a few crucial factors that make an event a success: sufficient revenue, engaging speakers, and happy attendees.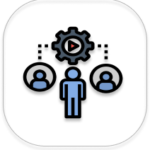 Hybrid Lead Generation Campaign
A healthy sales pipeline depends on a strong lead generation strategy that is regularly reviewed and adjusted for optimal results.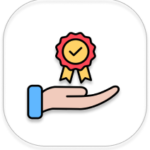 Our mission is to provide clients with exceptional personalized services implementing practical solutions for our clients' diverse needs…
Running a lead generation campaign is easy. Identifying the right leads is not. Hence, we always ensure that clients' lead criteria and parameters have been given enough thought right from the get go from selectively buidling the right list to implementing the right marketing program.

The secret to a successful outsourced marketing campaign lies on the expertise and experience of the people who implement it. We fully understand that service/product representation is unique to one's target demographics that is why The Launchpad's process is to match every onboarding campaign with the marketing history of our teams.
In addition to generating well nurtured leads, we also make sure that part of the strategy is to increase brand awareness among your target audience.